How much time do you think you waste in a day?
30 minutes? An hour? 2 hours+?
Let's talk about all the ways you could actually get MORE DONE and be super productive if you were actually able to identify they time suckers and TAKE BACK YOUR TIME!!
What would you do with that extra time?
Work?
Sleep?
Spend time with loved ones?
Invest in YOU and some self care?
Now I want you to think about how much that time is actually COSTING YOU.
In your business, would you be able to prospect more to make more money?
Make more phone calls?
Send more emails?
Connect with more people?
Change more lives?
Bring in more income for you and your family?
All of this is possible when you start PRIORITIZING your time!
But how?
How do you know where to start if you can barely fit in all the things you need to do in a day as it is?
Aha!!
With the right time management and productivity skills, habits and systems!
It doesn't take long to implement but once you do IT'S A GAME CHANGER!!
YOU start to run your day instead of the day running you!
You now get all your non negotiables of the day completed and can spend quality time with the ones you love AND have time for yourself.
It may seem too good to be true but the fact of the matter is, nothing changes if NOTHING CHANGES!
You need to get real and HONEST with yourself and ask yourself are you learning the tools and systems to be more efficient in your day, make more money, make an impact on the world, live in your purpose AND get to spend intentional time with the ones you love, worth it to invest in YOU to change everything around you?
When you can open your eyes and see a new way of operating day to day, get more done and have the proven systems and strategies to get you there, it's a NO BRAINER!
You get more accomplished in the day
Have less stress
Show up intentionally for those you love
Finally find "ME time" again
Your income increases
Your impact skyrockets
And you're able to accomplish more than you ever thought possible!
Join me and 10 other women who are deciding to INVEST in their businesses, family's and themselves by joining the BOSSLADY: BURNOUT TO BALANCE program!

We start on March 2nd and I have just a few spaces left!! I can't wait to watch you SOAR!
Here are a few testimonials of some of the boss babes who have already gone through the systems and strategies with me and have had MASSIVE SUCCESS both in business and their personal lives!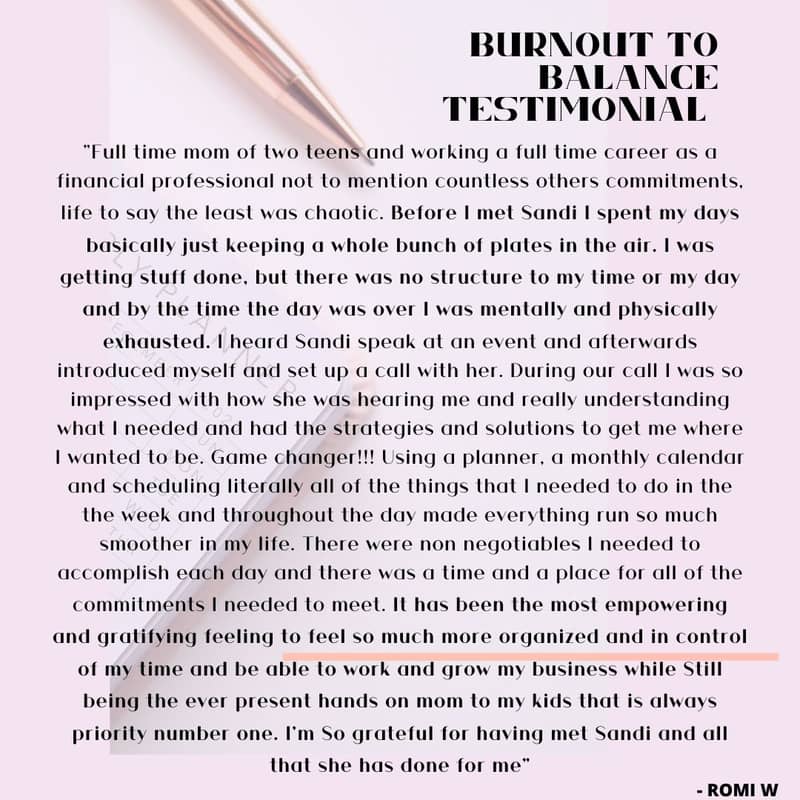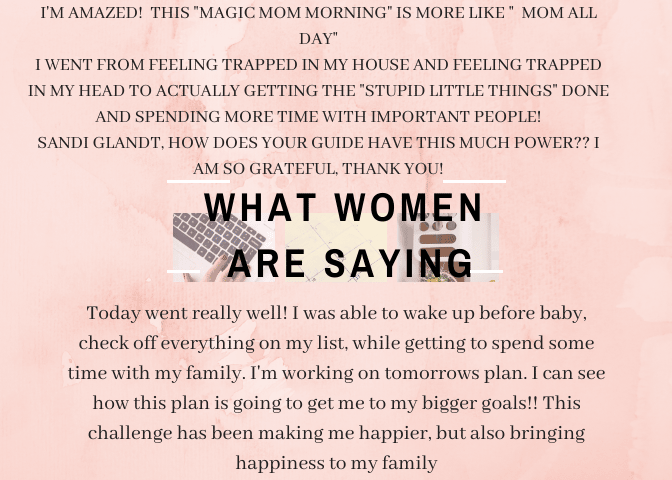 P.S. Use the discount code 100OFF for $100 off the BOSSLADY: BURNOUT TO BALANCE program!
P.P.S. Refer a friend, go through the 3 weeks together and get 50% off!!
Connect With Me On Social Media: